YOU CAN HELP SAVE LIVES
Your financial gifts are impacting women in our community and saving babies' lives. Thank you for being a valuable part of this important ministry.
Setup a Recurring Donation
Please choose an option below for your monthly donation contribution.
There is no standard of giving for our ministry. Even a one-time gift can make a difference. We give you our promise we will be good stewards of the financial sacrifice you make. Thank you for choosing to support Metroplex Women's Clinic.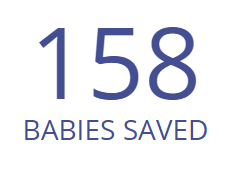 A regular monthly gift helps us budget our expenses more carefully. By committing to monthly donations, you help the Clinic operate more efficiently. We can spend less time worrying about overhead and more time ministering to women and families. Thank you.
Whether it's practical resources for women and families or material assistance for our clinic locations, your donations are always appreciated. Take a closer look at the many items we need on our Material Donations page. We appreciate you providing hands-on items that are needed on a daily basis.