Since 1984, the Metroplex Women's Clinic Board has provided a firm foundation of prayer, wisdom and experience. Board Members have included people from all walks of life: doctors, educators, political office holders, ministers, business leaders, lawyers and counselors.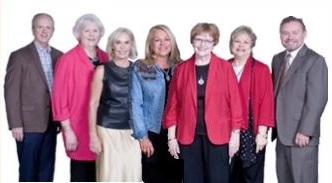 CEO, Becky Hyde and the Executive Staff bring many years of experience in pregnancy center ministry, business, retail, education and nursing to guide MWC in all its life-affirming services.
Clinic Volunteers and Staff are the frontline of MWC programs. Both men and women serve as Client Coordinators and Spiritual Mentors. Nurses and Sonographers administer pregnancy testing, education, and ultrasounds.  Every role is important and each plays a key part in making a difference for LIFE.
Arlington Resale Staff and Volunteers manage and process material donations given to the ministry through the resale stores.